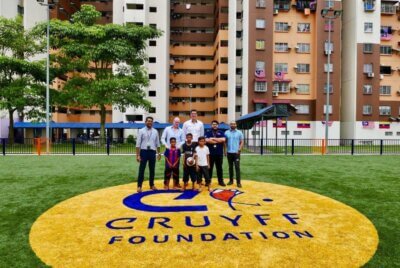 Powerful & Proven
This is a unique product that we're introducing to the Middle East and Africa region, personalised artificial grass mats which are of the highest quality, strong, bold, durable and customised to your exact specifications. This can be a seamless company logo, slogan or design up to 4 x 9 meters out of one piece and in fine detail.
The personalised artificial grass mats are for outdoor as well as indoor use and can be incorporated onto artificial turf sports grounds (like rugby, hockey, tennis, multi sports, mini soccer and five-a-side pitches etc.), children's playgrounds, golf greens, promotional displays, showroom, wall decoration, landscaping, door mats and commercial flooring (like hotels & resorts, exhibitions, universities, public areas like roundabouts and recreational areas like camping and theme parks etc.)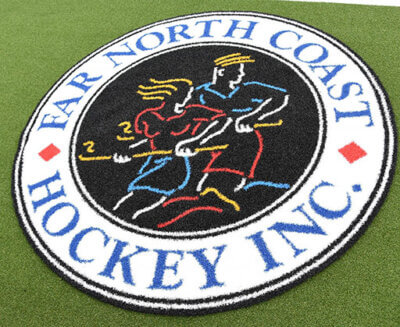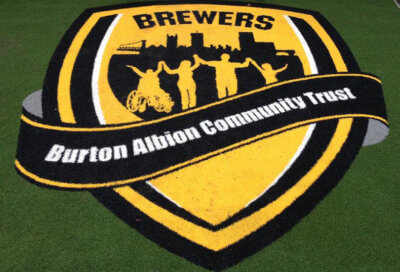 Advantages of our Personalised Logo Matts
Create your own design – use your imagination and our help to explore unlimited possibilities.
Market your brand or business
Stand out from the competition
Smart and cost-effective communication channel to deliver a message
Attract your target market's attention
Increasing the brand value of any company
Portable
No glued joints
Built to last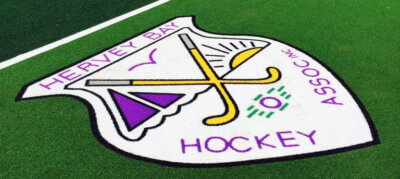 Are you still interested in what we can do for you?
Contact us with the size of the personalised logo matt, a high-quality picture (.tiff/.ai/.eps/.pdf/.jpg file) of your logo, slogan or design and an explanation of exactly what you would like to achieve with this unique product, so we can guide you on how to achieve your objective in the most cost effective way.